QUALITY JEWISH ECE
Reggio Emilia Inspiration/ Jewish Values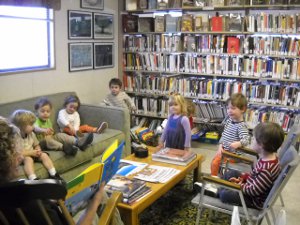 JECEI's funders and practitioners understood that an excellent early childhood school experience offers an unrivaled opportunity to engage families with young Jewish children and deepen their Jewish connection so they sought out and developed a top notch educational model to attract and engage families with young Jewish children.
The JECEI approach to educational excellence and Jewish engagement draws its power from the unique blend of two inspiring directions:
Reggio Emilia Inspiration: JECEI adapted the Reggio Emilia philosophy because of the Reggio Emilia schools' reputation for educational excellence, their philosophic consistency with Jewish values, and their ability to stimulate children's learning and creativity.
The Reggio-inspired approach is based on the belief that children deserve early childhood experiences that develop their multi-faceted potential and increases their love of learning. Mutual respect between teachers, children and families are hallmarks of a Reggio-Emilia inspired approach.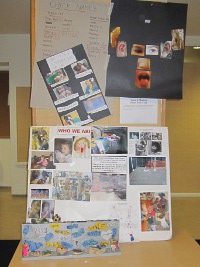 Teachers build on the perceptual and cognitive powers of children to provide customized learning experiences that enable children to probe deeply in areas that interest them. The children's projects are carefully documented. Documentation uses images and words to record the processes of children's thinking, understanding and learning and is a valuable tool for reflection and dialogue.
Our family engagement approach was reflected in everything from how families are welcomed in the morning to communication about each child to make parents partners in the educational enterprise to the ways we engaged families in Jewish life and learning.
Jewish Values: JECEI joined these fundamental Reggio Emilia tenets with Jewish values and ideas, which we articulated as "lenses." Through study and discussion of these lenses, teachers and parents develop a shared vision and deep understanding of Judaism. There is much room for interpretation but below is sample of how JECEI used the lenses:
Masa: Journey (Reflection, Return and Renewal): Families would come together to begin a continual journey that implies both struggle and promise. They make time for moments of celebration, regularly gathering for Shabbat, holidays and other important moments .
B'rit: Covenant (Belonging and Commitment): The families and staff of JECEI schools entered into a "covenant" of mutual support with clearly defined, but evolving obligations and roles.
Tzelem Elokim: Divine Image (Dignity and Potential): The school community would honor everyone's uniqueness and diversity would be celebrated.
K'dushah: Holiness (Intentionality and Presence): Families would come together to appreciate the blessing of having a community.
Hit'orerut: Awakening (Amazement and Gratitude): This built on children's joy of discover, their sense of amazement and wonder as a source of energy.
D'rash: Interpretation (Inquiry, Dialogue, and Transmission): By studying together and through joint inquiry and dialogue the community would bond, and grow.
Tikkun Olam: Repair of the World (Responsibility): This lens emphasized the school communities' responsibility to the world around us.